Mystique Masala takes out a leaf from the culinary extravaganzas of "India" and brings to you a "Repast" of Indian cuisine in an ambience and hospitality, evocative of Indian Culture, where every Meal has to be a feast, and every feast a gourmets delight.

As you relax to enjoy the Subtle elegance and charming decor while taking a detailed look through the pages of our menu, you will be swept off your feet by the rich variety a sheer multitude of offerings will surely surprise you. With its delectable blend and leave you with a memorable lasting flavor.
At Mystique Masala we prepare rare exotic dishes, for your discerning palate, that are a result of a grilling research of culinary data and they are as nutritious as they are delicious. While retaining the culinary fabric of Indianness as each dish differs in taste and contents so does the presentation and impeccable style with an uncompromising service standards. No matter what food you order the aroma of India will always linger on… We invite you to a delightfully pleasurable venture in "Royal delights" with a welcome that comes from deep within our hearts.
Dinning areas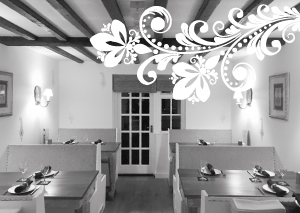 Mystique Masala - Ground Floor
The elegant dinning area on the ground floor boasts of an array of drinks served as well. You can relax with your drink at the waiting area situated next to the "Ganpati idol" , the god of good luck, while we prepare the table for you.
Mystique Masala banquet - 1st Floor
A 25 seat banquet hall on the 1st floor of the restaurant with separate toilet facilities, can hold private parties, birthday celebrations, conferences and meetings .
Turban Jewels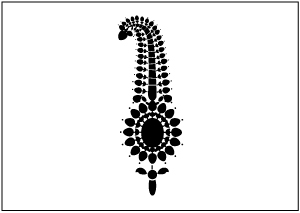 This motif represents the jewels, typical of the murshidabad court fashion of the 18th Century. These jewels were presented to Admiral Charles Watson by the Nawab of Bengal on 26th July 1757.
The Nawab of Bengal was known for his penchant for ornate exquisite collection of jewels and was a connoisseur of herbal spiced traditional Indian Cuisine.
Preserved in the Victorian Albert Museum, the motif represents a spicy flavor – typical of an Indian tradition, Mystique Masala is a tribute to the grandeur of yesteryears.
Mystique Masala Restaurant
Monday: Lunch: Closed | Dinner: 5.00pm to 9.30pm
Tuesday to Sunday: Lunch - 12.00pm to 2.00pm | Dinner - 5.00pm to 9.30pm
Address:
Mystique Masala, East St, Petworth GU28 0AB |
Phone:
01798 343217 |
Email:
sanjay@mystiquemasala.co.uk